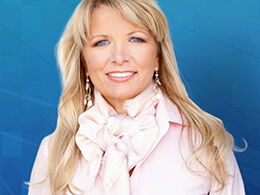 The Kim Komando Show is a weekly 3-hour tour through today's digital world--in language everyone can understand. It's America's biggest weekend talk show!
Show Links:
Sponsored By:
---
America's Digital Goddess®, Kim Komando is one of America's most successful radio hosts and web entrepreneurs.
The Kim Komando Show, Komando's three-hour call-in talk-radio show, airs weekly to 420-plus stations and an estimated 6.5 million listeners. Her Daily Tech Update reports are heard around the world, and her website, Komando.com, along with her newsletters, e-books and syndicated USA Today column, reach millions. The Kim Komando Television Show also airs as a one-hour broadcast every Saturday on the Bloomberg Television Network.